The Health Benefits of Hiring Professional Janitorial Services for Your Office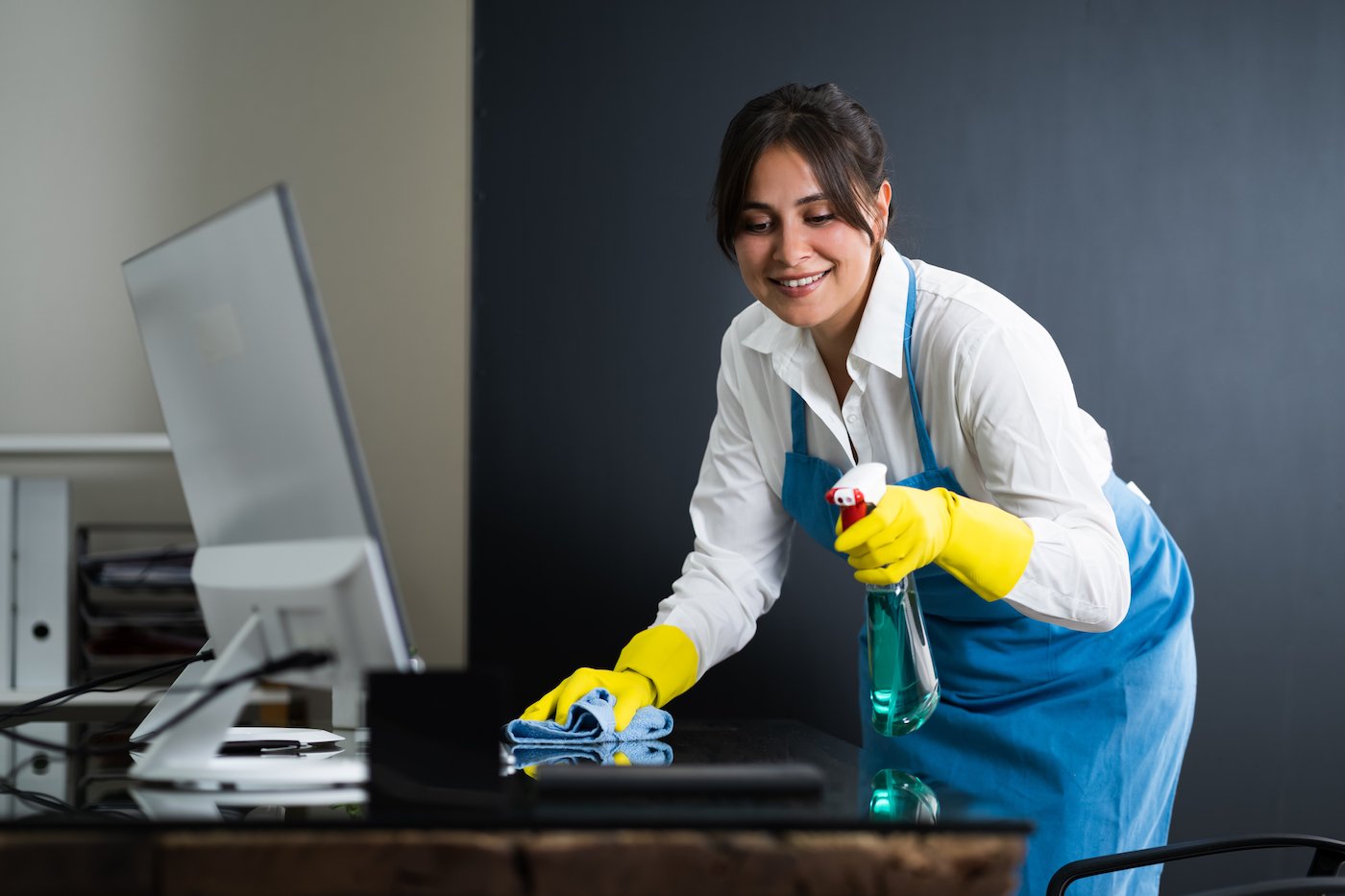 There are many reasons to keep your office space clean and presentable. The main reason is that it makes a better first impression on your business affiliates, patients, customers, or clients. While company employees do a reasonable job with everyday cleaning, when professional cleaning services are introduced there are several health benefits that will be added to your office setting. When it comes to creating a safe and healthy workspace, having dependable janitorial services for your business is important.


Related Blog: 5 Amazing Benefits of Hiring Janitorial Support Services for Your Business
Reduces the Spread of Germs
Germs travel quickly in office settings because many people frequently touch shared surfaces. From doorknobs and handrails to elevator buttons to the copier and microwave in the break room, commonly touched surfaces need to be cleaned and disinfected regularly to reduce the spread of germs. One of the most significant health benefits of janitorial services is that they use high-quality, effective cleaning products. With a regular, professional cleaning schedule, you can be assured that your office is as sanitary and germ-free as possible. A cleaner workspace reduces the spread of bacterial and viral illnesses among employees, minimizing sick days and employee absenteeism and increasing productivity.
Improves Indoor Air Quality
Even under the best circumstances, your office will have dirt, allergens, and dust that build up. Contaminants quickly build up on blinds and drapes, in rugs or carpets, and on high surfaces that employees don't usually clean. Dust may build up, become ingrained in fibers, or be continuously circulated throughout the building by the HVAC system. A dusty environment can negatively affect anyone but may be particularly burdensome to those with asthma, dust allergies, or other breathing issues. Professional janitorial services can clean carpets and blinds, wipe down hard-to-reach areas, and perform other necessary deep cleaning tasks that will remove contaminants and allergens and improve the overall air quality of your office.
Improves Mental Health
A clean, sanitary, and tidy work area can reduce stress and improve mental clarity for employees. Sometimes an individual may be triggered by a messy environment or knowing that allergens and germs compromise their health in an unclean workspace. In theory, you could delegate cleaning tasks to your staff. However, the increased demand for constant cleaning and sanitizing pulls essential staff members from their primary duties, decreasing workplace productivity and even reducing morale. With routine professional cleaning, you can remove the burden of office cleaning and provide peace of mind for your employees.


---

The Nascence Group is committed to quality and provides comprehensive services to support your business. Our janitorial services are tailored to your needs. From supplies to staff, we will work closely with you to provide everything you need. We remove the hassle of keeping a clean office by providing you with fully trained janitorial staff that can provide your employees and clients with an impeccably clean environment. In addition, we use environmentally friendly products and provide a professional experience every step of the way. Contact us today to schedule your consultation and learn more about the health benefit of janitorial services.