How Commercial Janitorial Services Can Help You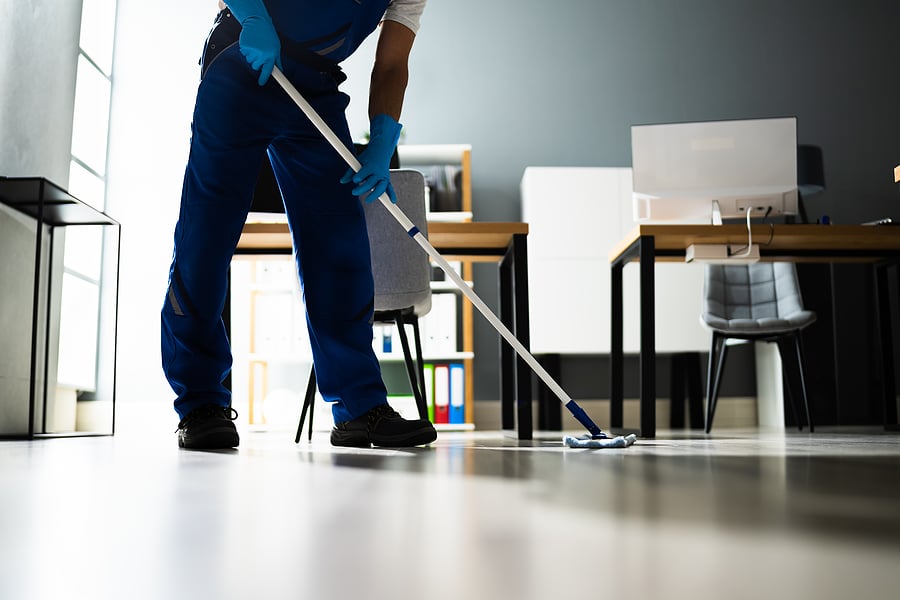 Are you looking to hire top janitorial talent? While independent talent searches and job applications allow you first-hand selection, they tend to be overwhelming and time-consuming.

Related Blog: Hiring a Recruiter vs. Outsourced Staffing Agency

Commercial janitorial support services can help you avoid the hectic process of selecting applicants for janitorial job positions. These services can help you put together your staff based on the ideal qualifications, level of experience, and any additional qualities you would like to see for this role. Let's take a look at how commercial janitorial services can help you.
Qualities That Commercial Janitorial Services Seek
Institutions, such as commercial facilities, corporate businesses, residential services, and healthcare facilities, place an immense focus on health and safety. Therefore, commercial janitorial services are tasked with finding top-notch cleaning staff that meets such expectations.
Besides seeking people with expertise in these sectors, they also look for these top-three qualities in cleaning staff.
1. Reliability
40% of employers are confident that absenteeism is a major staffing concern with the biggest impact on the cleaning department. As a result, reliability, time-consciousness, and trustworthiness are among the most important skills that a commercial janitorial service expects in cleaning workers.
2. Personality
Janitors have a central role in ensuring everyone who enters your business premises enjoys a pleasant experience. This means that they should be friendly and approachable, to ensure that business clientele has a positive experience no matter who they interact with.
3. Availability and Flexibility
52% of employers admitted that they need more cleaning staff to keep pace with increased workloads and customer demands. The cleaning industry's unconventional work hours—such as weekend and night shifts—greatly hinder the possibility of hiring workers at the necessary times. Therefore, commercial janitorial services value workers who understand the need for flexibility and are willing to work during these unconventional hours.
How Commercial Janitorial Support Services Help You Hire New Employees
Due to an organization's hectic responsibilities, devoting time and resources to janitorial staffing can be inconvenient, if not impossible. Fortunately, a commercial janitorial service can handle your staffing needs, allowing you to focus your time and resources on normal business operations.
Here is a brief process summary of how it works:
1. Employers Contact The Team
An employer contacts the commercial janitorial service when they need to hire new cleaning staff. The team will then get an understanding of your specific organization's needs and requirements for the job. The team will also make sure they understand the daily tasks, qualifications, hours of work, and compliance specifications.
2. Connect With The Team
Based on the initial call with the team, they will start to put together your staff. After the team has looked at the ideal qualifications and qualities specifically requested by the employers, they are able to select from the janitorial team which workers are best suited for the job. From there, the commercial team will be your main point of contact in managing your janitorial staff, saving you time and money.
---
Working with commercial janitorial support services can be the best decision for your business. At The Nascence Group, we can help you build your solid team of cleaning experts to meet your health and safety needs. Schedule a consultation to discuss your janitorial staffing needs with our experts.