6 Reasons To Outsource Your IT Staff
Many businesses across various sectors now outsource their IT support to IT service providers for multiple reasons. If you've been wondering whether to outsource your IT support understanding the benefits can help you make informed decisions.

Related Blog: Hiring a Recruiter vs. Outsourced Staffing Agency
Why Should You Outsource IT Services?
1. Improved Security of Your IT Staff
Many businesses experience data breaches, losses, and hefty fines and penalties due to compromised systems. Online hackers easily access systems and manipulate data for financial gains. Outsourcing IT support to a third-party provider is an ideal way to enhance the security of your IT systems. Third-party providers will help protect your systems against malware and hacking. The provider's job is to keep the systems and software updated and monitor the systems to keep off malicious activities.
2. Reduced Operating Costs
When you outsource your IT department to a third party, you do not need to worry about paying salaries, renting office space, or keeping up with other overhead costs. You no longer need to worry about staff turnover and the costs of hiring new employees, training, and maintaining the team. A third party provides services within their premises. This can save you a lot of money in the long run that you can use to develop your business.
3. Improved Productivity and Efficiency
Companies that handle their IT in-house often get time to handle other activities. Most spend time on technical tasks to ensure the systems are working efficiently. When a third party handles your IT support, your team will have enough time to focus on the core activities of your business. The team will not have to worry about checking the IT infrastructure and other IT services because a third party has what it takes to handle all the work for you. This gives you peace of mind and relieves the stress of managing the IT system.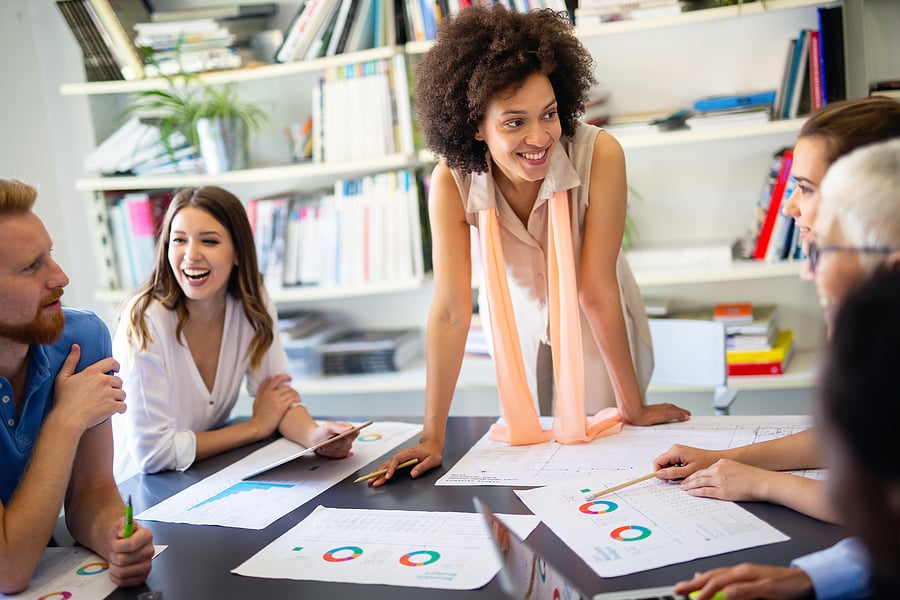 4. Get High-Level IT Support
An experienced IT third-party service provider understands technology well and can guide you when you need support. Your service provider can train your team on security and other essential elements that improve productivity and efficiency. For instance, your team can be trained on how to identify phishing attempts and what to do to enhance security for their devices. This keeps the team's credentials and business information safe and free from hackers.
5. Leverage the Latest Technology
The IT landscape often keeps changing as new solutions emerge. It is imperative to stay updated with the new applications and products to improve the efficiency of your business. An experienced third-party service provider stays updated with the industry trends because technology is their specialty. The third party can help modernize your services and operations. This can give your business an edge over competitors who do not have well-trained teams conversant with security and other vital IT elements.
6. Prevents Downtime
IT systems experience downtime, especially when there is no close monitoring and control of the infrastructure. When managed by an IT expert, you will experience efficiency because the expert stays focused on improving the system's operations. The service provider dedicates time to managing your systems and communicates in time if there are any potential risks. This improves overall operations and productivity in the long run.
---
From the above benefits, it's no doubt that outsourcing your IT support to an experienced third-party service provider has tremendous benefits. The Nascence Group is committed to providing exceptional services to corporate clients. We assist with facilities management, janitorial services, grounds maintenance, IT support, and more. Contact us today to schedule a free consultation.